Productinfo
Product Description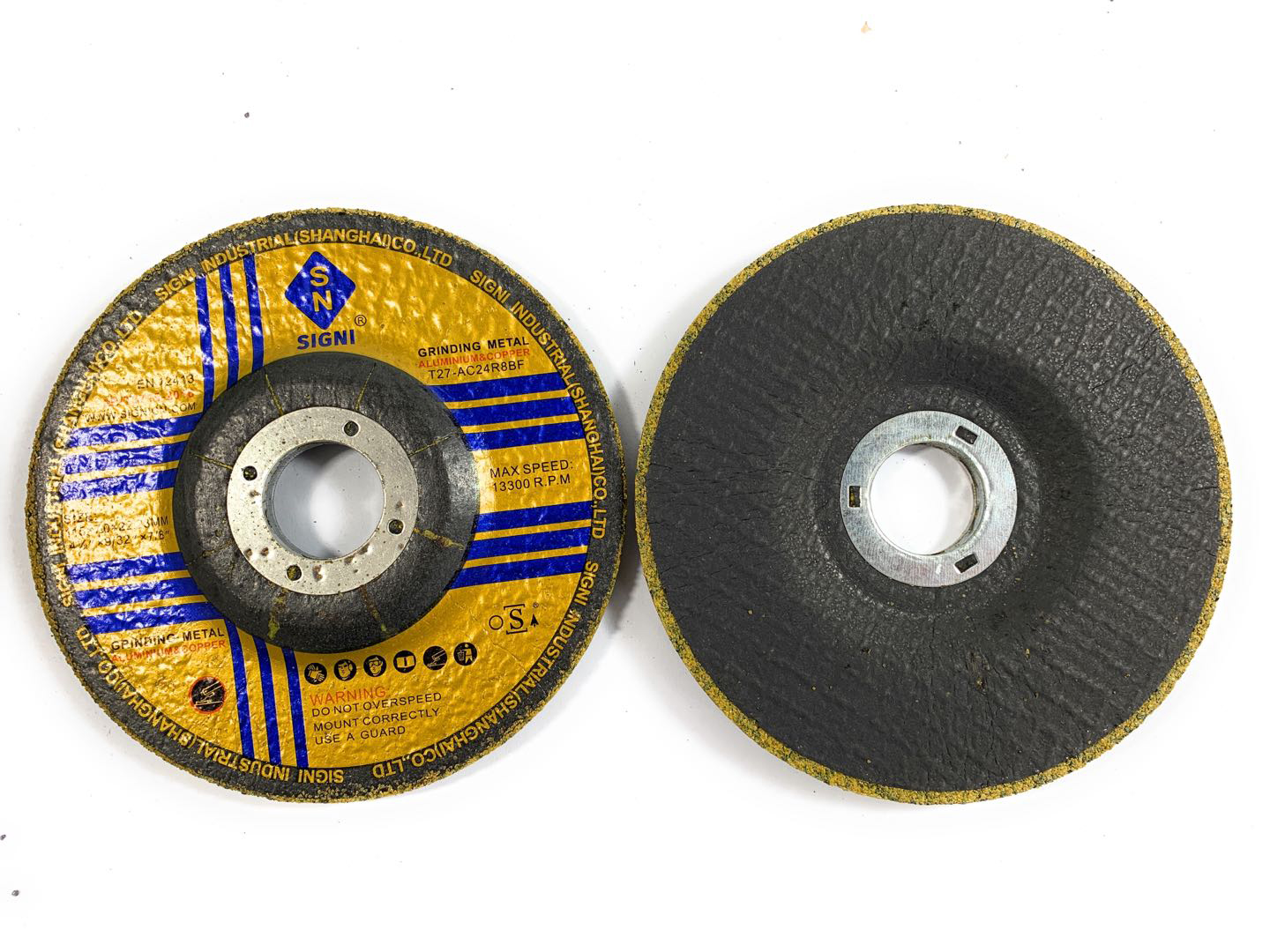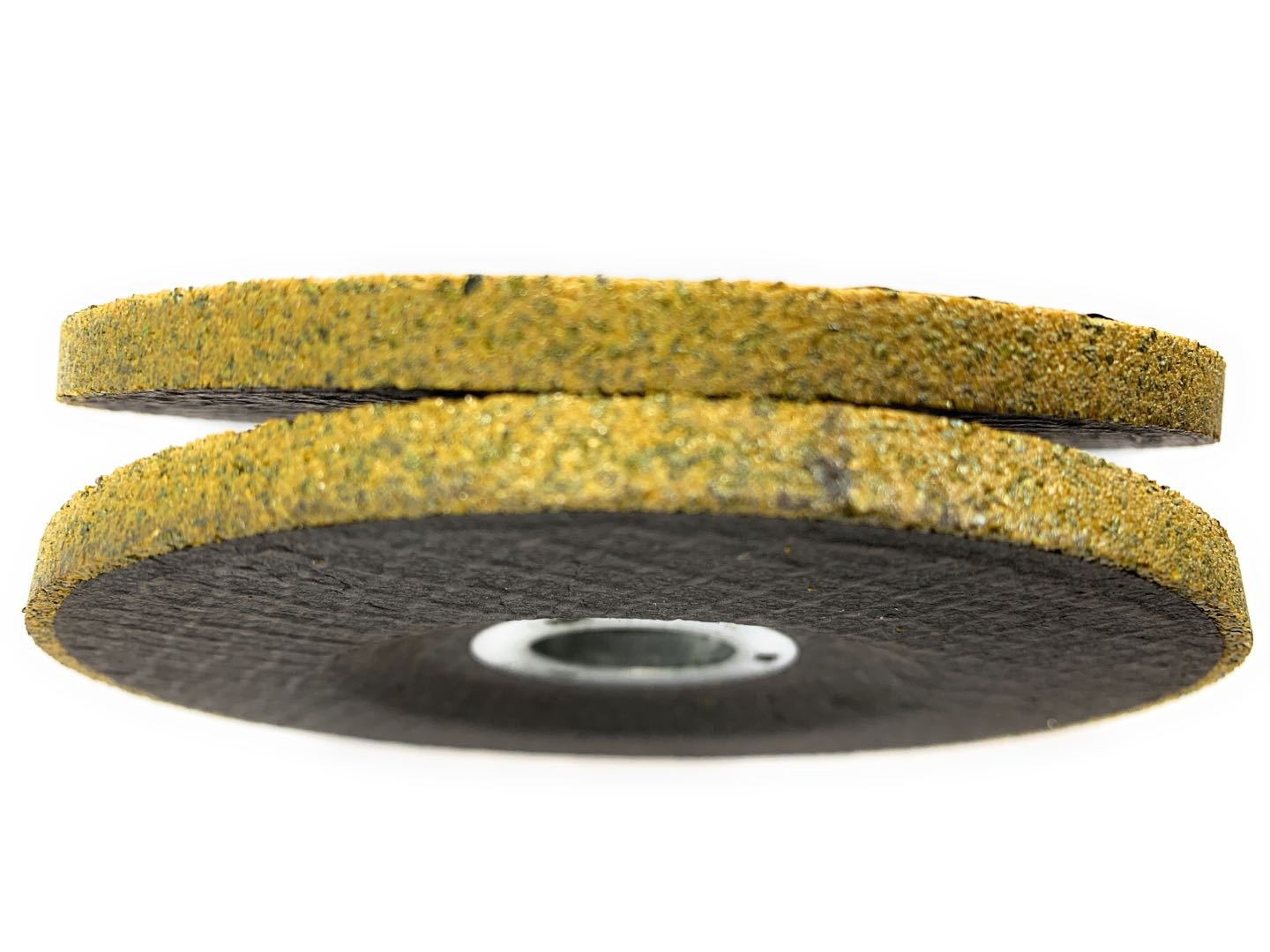 This is "Amazons Choice" for aluminum grinding wheel.
From below pict you can see It will not load up after grinding aluminum, copper , non ferrous.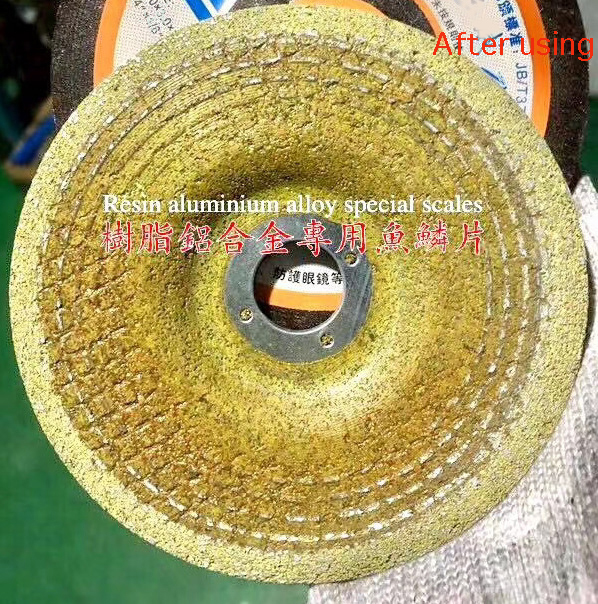 You can see below amazon link to see positive comments of amazon users:
https://www.amazon.com/Aluminum-Grinding-Copper-Non-Ferrous-Metals/dp/B07RGJHF9S/ref=pd_rhf_se_p_img_6?_encoding=UTF8&psc=1&refRID=05CHXWHJ4NX37KGHMKD3

Below you can see we have got "Amazons Choice" also you can see that we have many positive comments from Amazon users!!!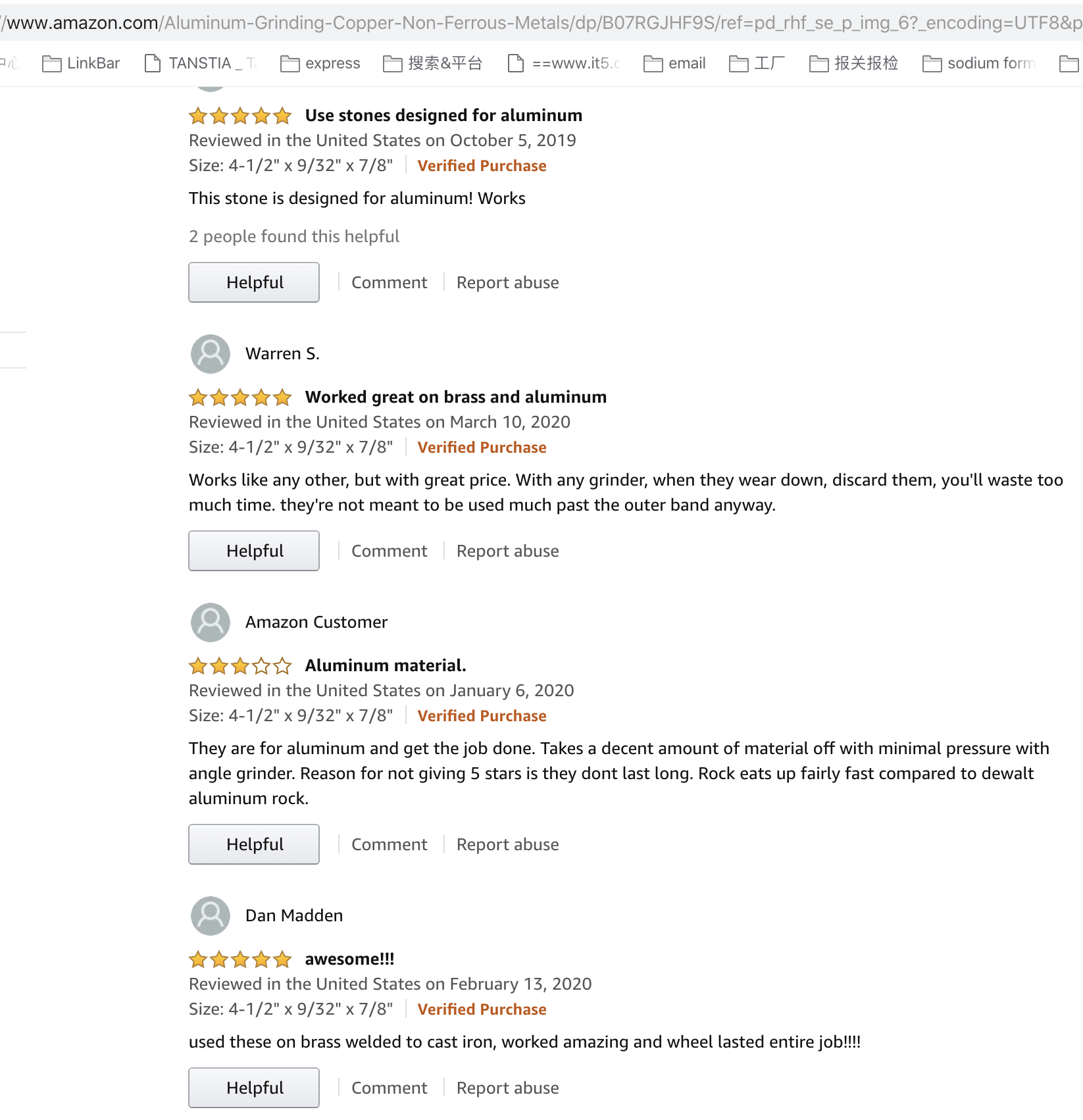 Non ferrous grinding wheel (Aluminium, Copper and Brass)

Our grinding wheel for non ferrous can replace RHODIUS.
Standard wheel for working on Aluminum and other non-ferrous metals.
100x 3.0x 16
100 x6.0 x16
115 x7.0x 22.23
125 x7.0 x22.23
For your inquiry pls contact as below:
WhatsApp/wechat:+86 15821847679
EmaiL: sales@signicn.com
Video of grinding aluminum: https://youtu.be/OAtSrD8s8TM